PRODUCTS, SERVICES AND INDUSTRIES SERVED
FS core business is drilling, workover / completions, well services & installation, grouting of boreholes, transportation and logistics, metal fabrication, full turnkey solutions to our clients requirements. Our current fleet of 8 drilling rigs are capable of drilling various styles and holes sizes anywhere from 99mmm to 600mm width and to depths of over 1000 metres, using rotary, diamond and auger drilling practices and can be coupled with a Pittless Drilling systems when required.
Exploration drilling for coal mines using the following styles: mud rotary, diamond coring, air and DHH drilling
Transportation division includes – low loader, water trucks, step decks, tilt tray, flatbed trucks and trailers
Gas production drilling for gas drainage/goaf wells
Rehabilitation of existing well (plug and abandonment, site rehab)
Well servicing and infrastructure (workovers and completions of production gas wells)
Site preparation, access and rehabilitation (cellar installations, construction of pits, site clearing, site slashing, wet weather access tracks with installation of bog mats/bridges and recover of vehicles using high powered 4wd backhoe equipment with winches
Fabrication of gas well equipment (tubing stabilizers, poly darts, casing modifications, tubing modifications for sensors and drilling diverters
Refurbishment of drilling rigs, well equipment (well heads, drive heads and well control equipment)
CORE PRODUCTS AND SERVICES
EXPLORATION DRILLING
Exploration drilling for coal mines (Mud Rotary, Diamond Coring, Air & DHH Drilling)
GAS PRODUCTION DRILLING
Specialist Gas Production Drilling for gas drainage / Goaf Wells
REHABILITATION
Rehabilitation of existing wells (plug & abandonment, site rehab)
WELL SERVICING
Well Servicing & Infrastructure (workovers & completions of production gas wells)
REFURBISHMENT OF DRILLING RIGS
Well equipment – Well Heads, Drive Heads & Well Control Equipment.
SITE PREP, ACCESS & REHABILITATION
Cellar installations, construction of pits, site clearing, site slashing, access tracks etc
FABRICATION - GAS WELL EQUIPMENT
Tubing Stabilizers, Poly Darts, Casing Modifications, Tubing Modifications for Sensors, & Drilling Diverters
LABOUR HIRE
GFS is a well established local company that offers labour hire for a wide variety of situations and needs
WATER BORE
This Landcruiser mounted drill rig is perfect for backyard water bores and hard to access locations
PITLESS DRILLING
We offer Pittless Drilling; removes the need of environment permits for land clearing and no site preparation is required, reducing time and costs.
GFS TRANSPORT & LOGISTICS
The GFS Transport Division supplies a total solution to your transport needs with prime movers, water trucks, low loaders, tankers, flat tops, tilt trays and backhoes to cover a wide range of requirements.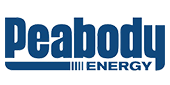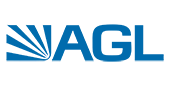 GFS offers turn key packages for gas drainage from exploration through to abandonment we have the skills and resources to cater for the entire project.